Drive your sales with our e-commerce advantage.
Work with Thirstie to reach more consumers, increase revenues and grow your business exponentially. We currently partner exclusively with retailers that have their own local delivery mechanism or can ship products in states permitted by law. Additionally, Thirstie works with duly licensed retailers who also make interstate retail sales of alcohol beverages to consumers in those states where such sales are permitted by applicable alcohol laws.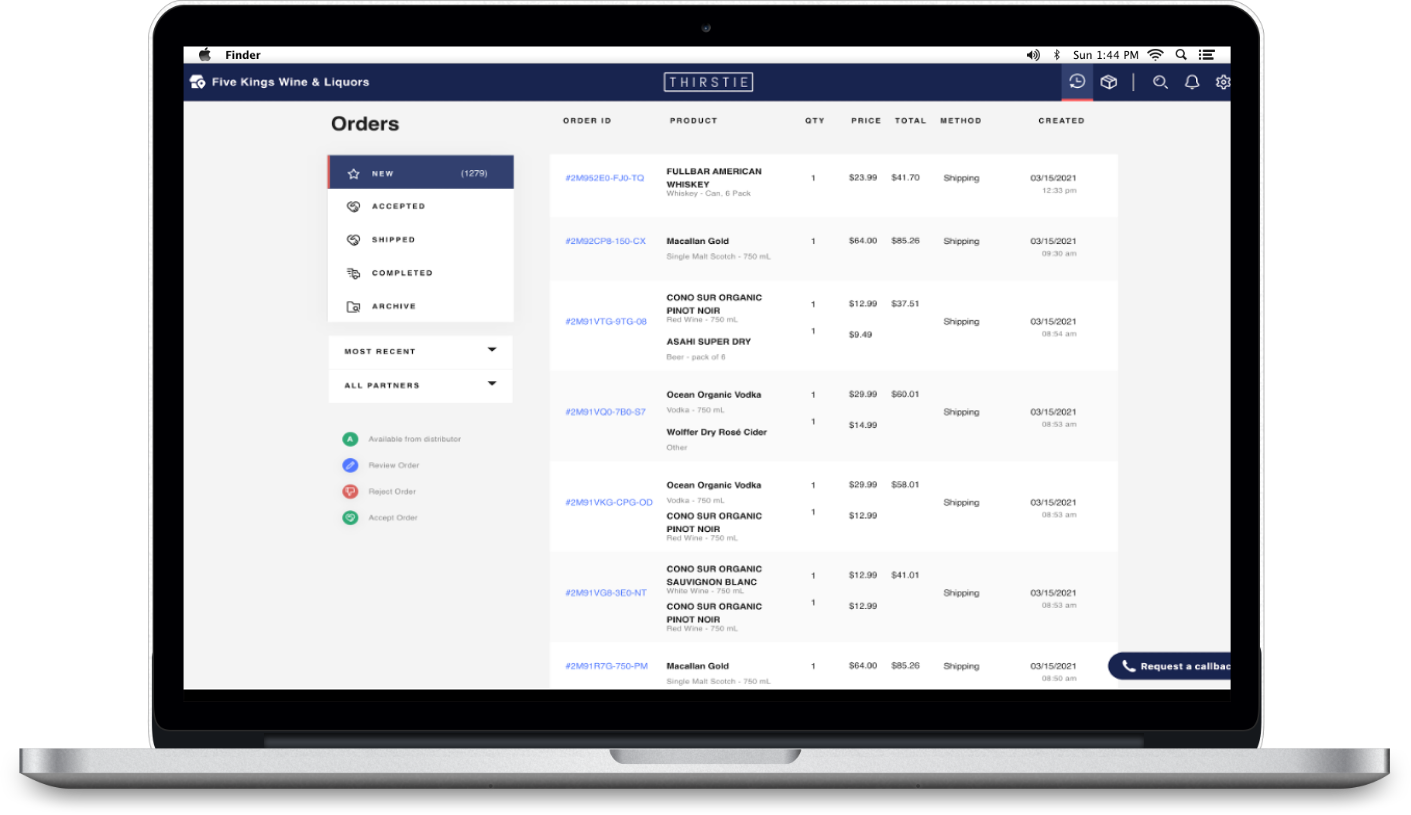 How It Works

Automated processes
Setting up your store in our system is easy; we integrate with your POS system, common carrier account as well as bank account for direct deposits. In just a few days, your operations will be fully integrated with our platform and have your store up and running.
Increases your revenue
Thirstie drives delivery orders to your business, where permitted by law, without having a need to market your store(s) to consumers. You can maximize your revenue per square foot by gaining incremental sales via Thirstie.
Risk-free
solution
Join one of the fastest-growing platforms for ordering spirits, wine, beer, and RTD brands online. There are absolutely no costs to get started and zero risks with our simple pay-for-performance fee structure.
Contact us to learn how you can join the Thirstie Retailer Network!