Better data-driven decision making.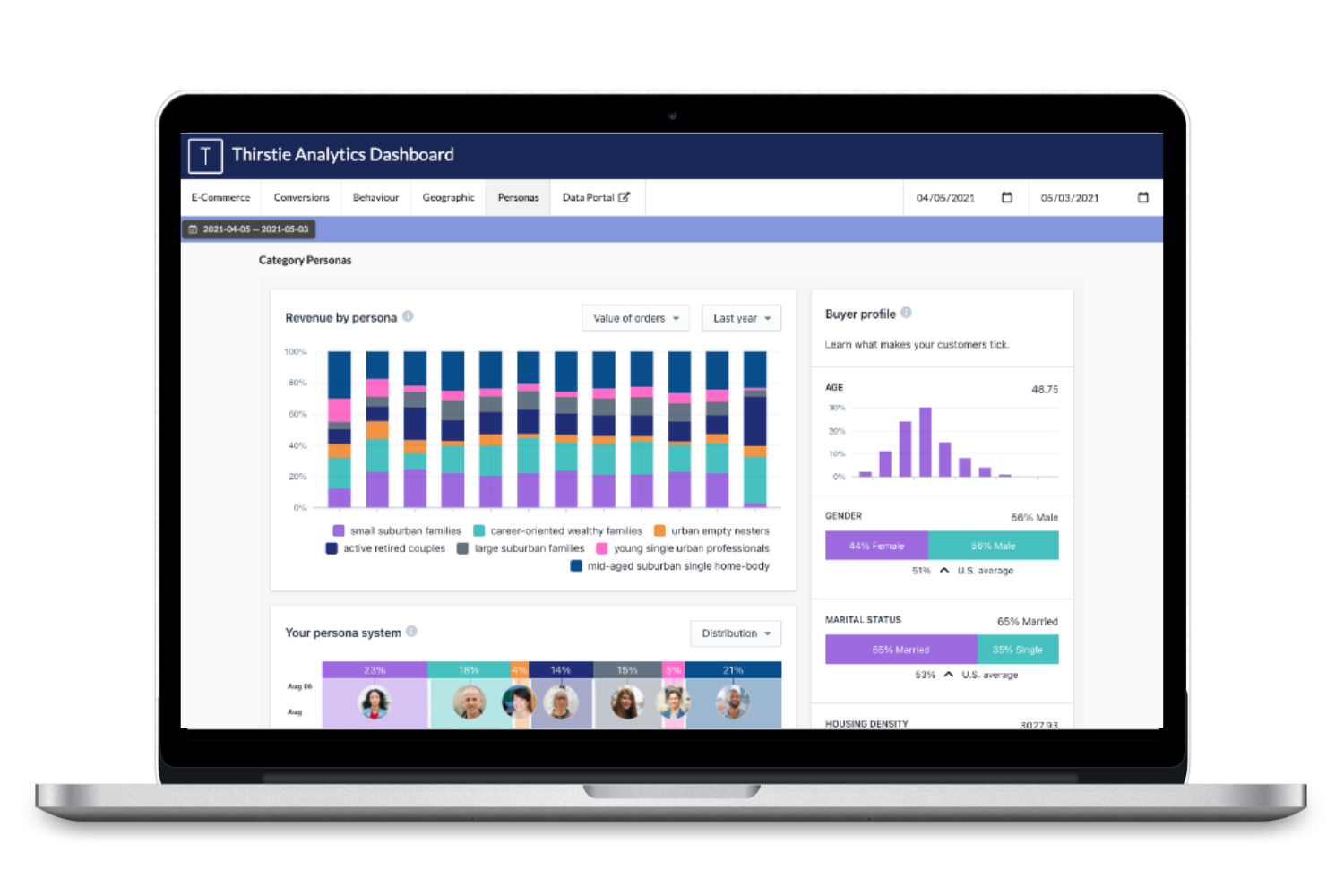 Thirstie-powered e-commerce sites harness innovative components to give brands the greatest access and control of their data. The Thirstie Data Dashboard provides attribution, transactional, and behavioral analytics for optimal data-driven decision making. Thirstie also provides a detailed persona description of customers segmented across a wide range of dimensions, such as gender, income, interests, and buying patterns. Net result - insights into customers' purchase journey and drivers for better marketing effectiveness.
Data Dashboard
Provides accurate e-commerce metrics based on user journey data and actual fulfillment, providing precise ROI data.